Welcome to PJ's Home and Heart Kennel! We are a quality, AKC inspected & approved, family owned & operated, kennel in Ohio. We offer AKC registered Giant Schnauzers & Oorang Airedales. All of our dogs are loving family members. They are known for their outstanding health,  wonderful dispositions, exceptional intelligence, & superior size. We offer pups for family, companionship, work & personal protection. Our dogs are from champion and titled bloodlines, but more importantly, they are loyal, trustworthy and faithful. We as breeders, stand behind our pups and offer a lifetime of support. We gladly provide references, but we also require our prospective families to provide information as to the suitability of their home for one of our precious babies. A new puppy requires a lifelong commitment, and in turn, offers a lifetime of love and friendship!

"We take pride in our pups"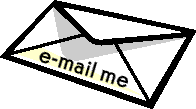 Although we do not offer shipping, we are happy to obtain a quote for ground transport from one of our transport teams when available.

Most litters we offer the option of meeting you at the airport if you would like to fly in to pick up your puppy. It is typically the Tuesday following the group puppy pick up, between 3 and 6 pm, at John Glenn International Airport in Columbus, Ohio. 

We accept credit cards & Pay Pal! 

When paying with Pay Pal or credit card, please add 3.5 % to your total to cover service fees.

Ground Transport & Airport transportation are not available at this time!

Please call or email if you would like to pay with a credit card or Pay Pal.